Blog Post
The Terminal and Tank Truck System
Oct. 18, 2023
When you pull up to a gas station to fill your car up with fuel, it's there. But the gas doesn't just magically appear at the pump. There is an important chain of events that occurs to bring gasoline to consumers. The process starts with offshore and land drilling for crude oil, which is transported to refineries. The refineries make the fuel and send it to a bulk storage facility that has a tank truck terminal. Loading terminals and tank trucks work together as a system to supply fuel to end-user facilities such as gas stations, airports, construction sites, and homes (heating).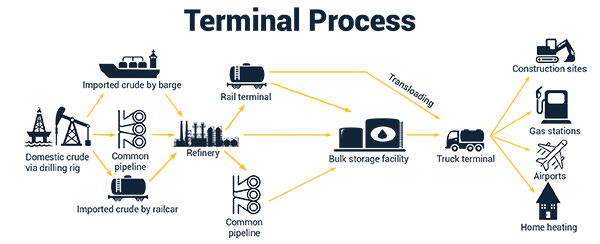 Loading Terminals
Loading terminals feature a loading rack designed to transfer fuel from the terminal storage tanks into the compartments of a tank truck or rail car. The loading rack has two main components: a rack monitor and loading arm(s).

Rack monitors are utilized for overfill protection. They are installed on the gantry to control the loading process of petroleum fuels or other hazardous liquids into cargo tanks. Rack monitors work with junction boxes and optic and thermistor rack cords to connect the loading rack monitor to the socket on the fuel tanker.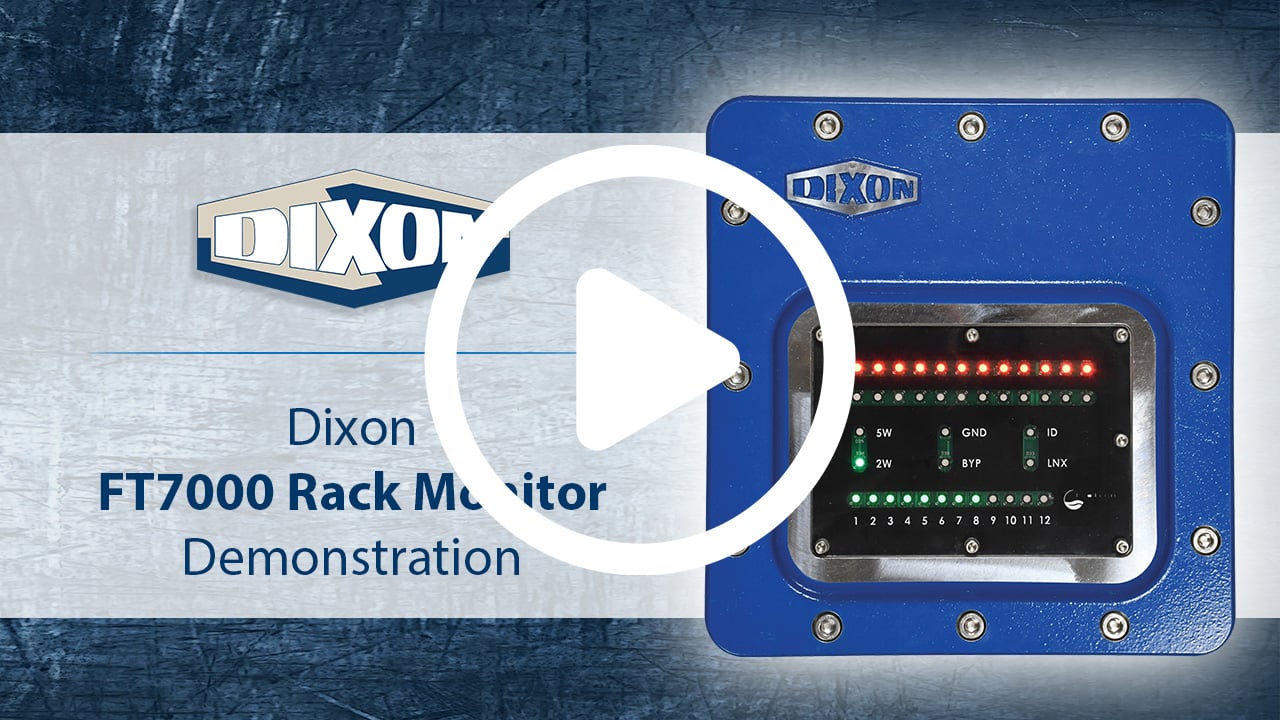 Loading arms allow the transfer of media such as liquids, liquified gas, or dry bulk from one storage vessel to another. They are made up of a combination of swivel joints, pipe and/or hose legs, a counterbalance, and various end connections. An API coupler is a common end connection on a loading arm for railcar and tank truck loading or unloading. It is important to select the proper loading arm for your application to optimize safety and performance.
Tank Trucks
The other aspect of the loading terminal system is the tank truck that transports the fuel. Tank trucks have a multitude of products for loading and unloading, including API valves, vapor recovery couplers, and air interlock valves.

API valves mate with the API coupler on a loading arm, allowing the terminal to pump petroleum through the valve into the tank truck.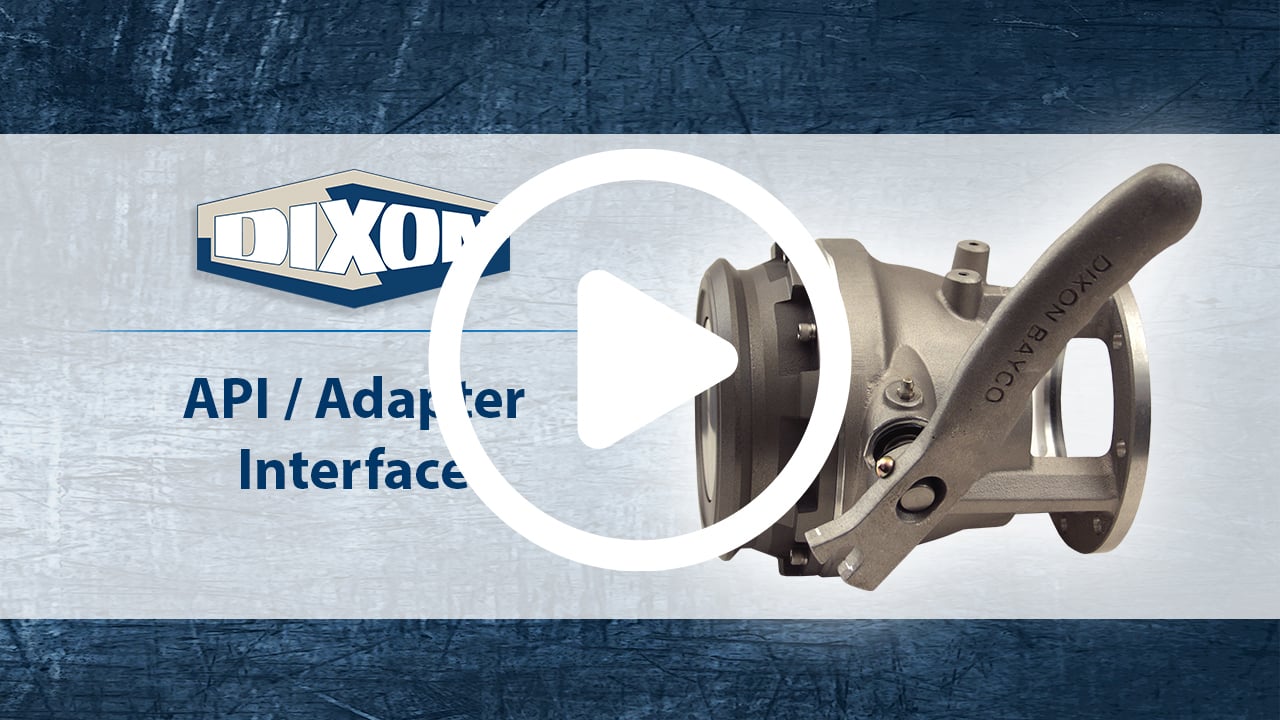 Vapor recovery couplers are designed to prevent gasoline vapors from escaping to the atmosphere during the loading and unloading of tank trucks.

Air interlock valves are simple, plunger-activated air valves that are linked to the truck airline system and used to direct pressurized air to activate other pneumatic devices on the tanker. They allow for improved safety, reduced operator error, and improved automation when loading and unloading petroleum.
Dixon Terminal and Tank Truck Products
Loading racks and tank trucks are made up of a variety of components that work together as a system for loading and unloading. Dixon Bayco and Dixon Specialty Products are delighted to collaborate and offer a comprehensive package of products needed for terminals and tank trucks.
Loading Arms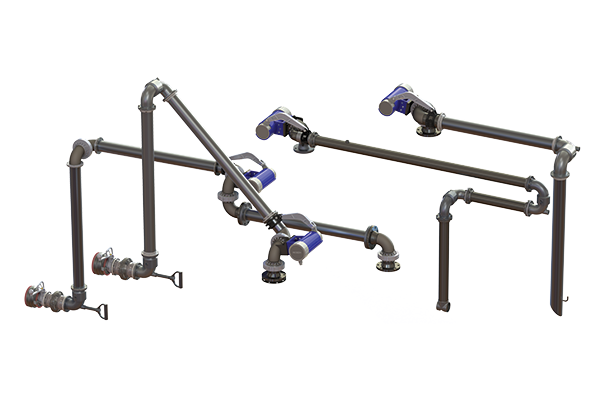 Features:
Counterbalance options: counterweights or torsion springs
Available for top-loading or bottom-loading applications
Wide range of configurations including A-frame, horizontal hose loader, fixed reach top loader, scissor style, telescoping, supported boom and unsupported boom
Three arm swivel options: O-ring, V-ring, or split flange
Two base swivel options: V-ring or split flange
Accessories: Safety breakaways, D-handles or ball handles, locking bars, top loading valves, vapor plates, sight glass, and color-coded TTMA extensions
Fast delivery for many sizes and styles
Engineered with easy service in mind
Rack Monitor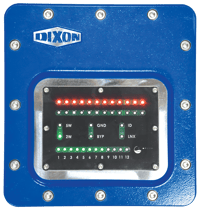 Features:
Automatically switches between 2-wire or 5-wire type sensors
Compatible with analog 2-wire thermistor-type sensors
Redundant relay outputs prevent single-point failures
Data management via RS485 port
Wireless bypass key system
Ground verification
Reads trailer identification modules
API Valve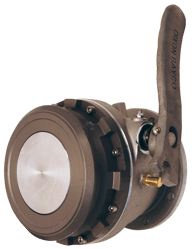 Features:
Unique fluid flow sight level
Any required maintenance is simplified, Dixon Bayco API valves can be completely rebuilt without the need to remove the valve from the tanker
Nose ring is anodized hard coat aluminum, which in most applications will provide years of trouble-free service
Nose ring can be rotated to provide a fresh connection service
Vapor Recovery Coupler
Features:
Floating bridge poppet design allows optimal flow
Machined hose shank ensures easier insertion into the hose and better sealing
Durable, easy to couple stainless cam arms
Large flanges ensure contact with the air interlock button on the tanker helping prevent drive-offs
Change the poppet seal without removing the coupler from the hose
Secure to hose with traditional band clamps or built-in crimp collar
Air Interlock Valve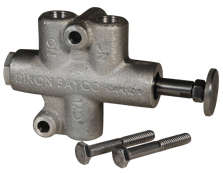 Features:
Large air ports allow for high airflow and the fast setting and release of brakes and air-operated valves
3/4" diameter stem resists bending
The roller end allows for various angles of engagement
Standard 1/4" NPT air port configuration
Why Choose Dixon?
At Dixon, we provide reliable equipment built to last. As a proud North American manufacturer, we strive to consistently deliver high-quality products to meet your needs. We stand behind our products before, during, and after the sale and make it our goal to be the easiest company to do business with every day. When it comes to selecting a manufacturer for terminal and tank truck products, Dixon is your best choice.
Summary
Terminals and tank trucks work hand-in-hand to complete the final steps of the supply chain process and provide consumers with fuel. The efficiency and safety of this process are dependent on the quality and availability of products that can work together in the terminal and tank truck system. 

For more information about Dixon's solutions for the terminal and tank truck industries, visit dixonvalve.com or contact us at 877.963.4966.