Blog Post
A Look Into Dixon® Cam and Groove Couplings
Dec. 8, 2021
Cam and groove couplings, also known as camlock fittings, cam levers, and cam couplings are a type of hose connection. This type of hose connection is popular because it is easy to quickly connect without the use of tools.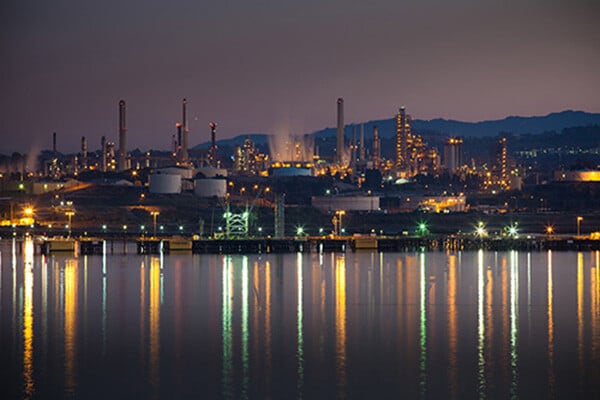 Photo courtesy of iStock/halbergman
A large oil refinery and chemical plant on the Carquinez Strait in the San Francisco Bay Area
Cam and Groove Functionality
The function of Dixon's cam and groove couplings is simple. Each female coupler has cam arms that line up with a circumferential groove on the male adapter. When the cam arms or handles are closed, the male adapter is pulled into the female coupler, producing a tight seal against the female coupler's gasket.
Materials and Applications
Dixon's cam and groove fittings are manufactured from stainless steel, aluminum, brass, malleable iron, unplated iron, ductile iron, polypropylene, and Hastelloy. Cam and groove fittings are ideal for use in applications such as wastewater, chemical production, or on fuel tanker trucks. Dixon's cam and groove products are well-tailored to situations where hoses must be changed often or in systems, where they can enable faster filling and transferring of many types of media.
Warning: Cam and groove couplings should not be used with any compressed gas, including steam or air. Cam and groove couplings are not permitted for use with solid PTFE gaskets because they require a soft filler to seal properly. Lastly, metal fittings should not be used with polypropylene cam and groove.
Configurations and Sizes
In general, the following are our most popular configurations, they are available in 1/2" to 8", depending on the configuration.
Additional Dixon Configurations
Our cam and groove fittings are available with many options, such as flanged, for butt-welding to a container, male NPT, female NPT, or even with a sight glass for fuel truck usage.
45° and 90° elbows
Reducing cam and groove couplings
Spool adapters and couplers
Buttweld to tube
Adapters and couplers for welding
Flange adapters
Inline sight glass adapter
Dixon rail car connections
Dixon Cam and Groove Options
At Dixon, we continually look for ways to improve our products and to meet ever-changing application requirements, and the cam and groove line is no exception. From our legacy Boss-Lock fittings to the EZLink armless design our goal is to manufacture a more safe, efficient, and easy-to-use product. Following is our current brand list – and counting!
Dixon
Dixon Global
Boss-Lock
Vent-Lock® Safety
EZLink®
EZ Boss-Lock
Venting EZ Boss-Lock
Type C Coupler x Hose Shank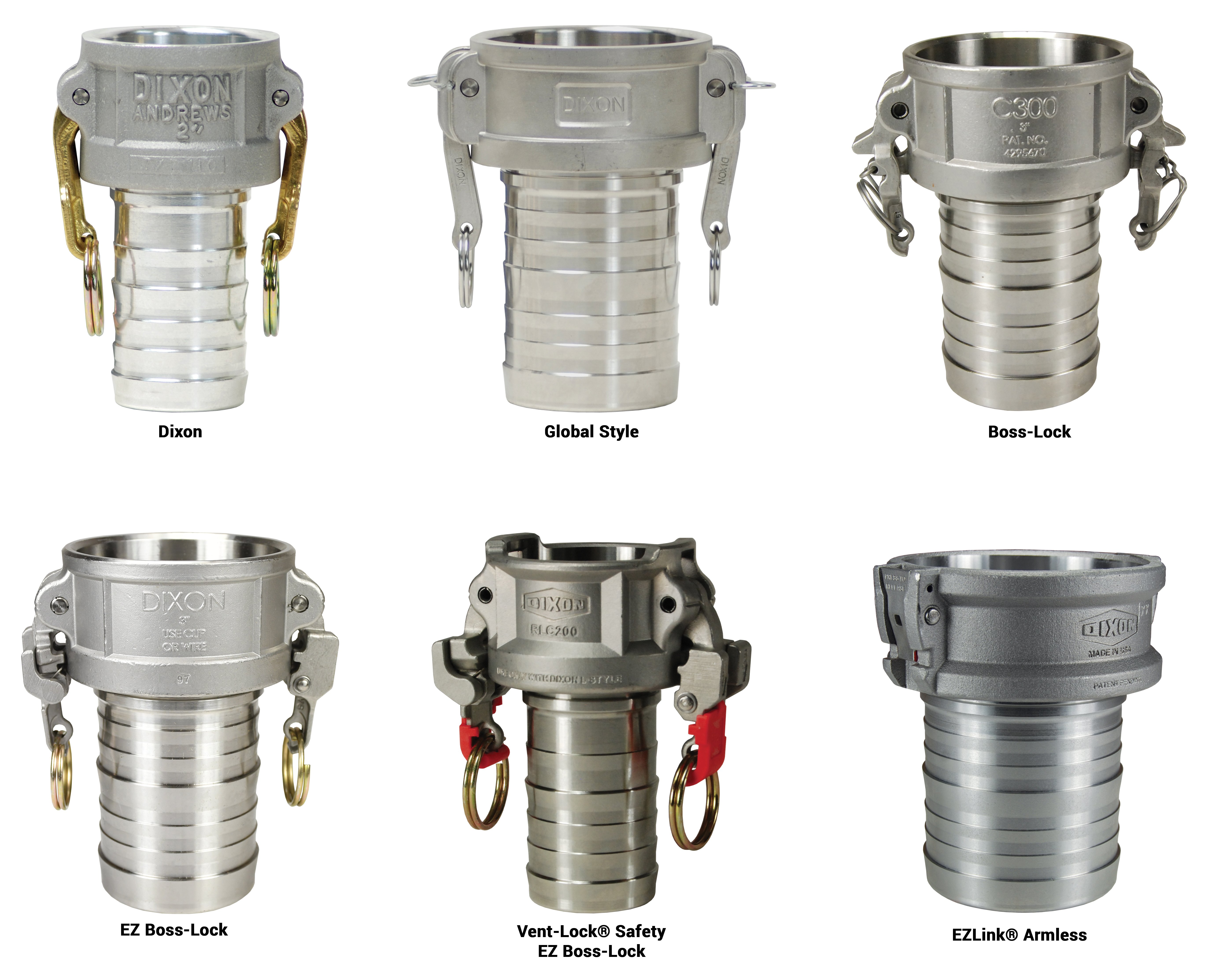 Cam and Groove Gaskets
In the world of cam and groove, there are many types of products being transferred that require a specific gasket material. Dixon carries a wide variety of materials to meet your application needs, and special gasket materials can be ordered upon request.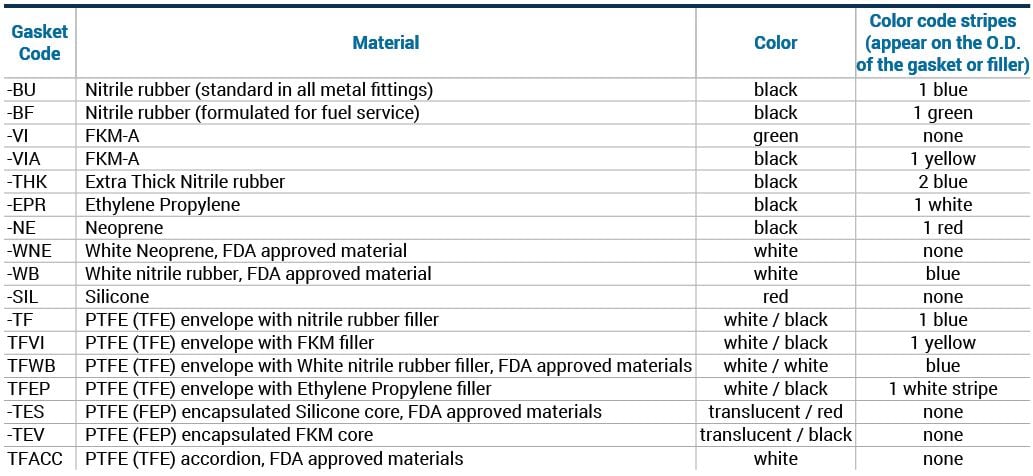 The Gasket Code column indicates the part number suffix
Since other manufacturers' coding systems vary, the chart above should not be used as a reference in identifying gaskets of unknown origin.
In closing, Dixon's line of cam and groove fittings can provide many solutions to your application needs. As always, if you have any questions about Dixon's cam and groove fittings, or any other Dixon product, please call a Dixon representative at 877.963.4966.
If you enjoyed this blog post, please share it with your friends and colleagues!